Testimonials
Check out what people are saying about us!
Nice selection all-around great customer service all vehicles were clean and got a free tank of gas.  
I have bought multiple vehicles from this place. Love the service love the cars. I have been taken advantage of in the past so I dont trust a lot of dealers but I TRUST this place. The cars I buy are in great shape and dependable. Will be coming back for my third and fourth vehicle this Saturday!!!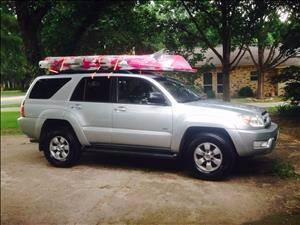 Great truck, happy customer!
Recently bought a 4Runner from these guys and had a great experience. Vehicle came as advertised and is in great shape. I'm extremely happy with my purchase.
Best car buy ever
When I was originally trying to find a car. Instead i found a G35 for a steal price after a little bit of negotiating. A steal none the less. Fantastic customer service most gracious nice people working there! Anyone who needs a car needs to go to texas select autos in Mckinney
1 of 1